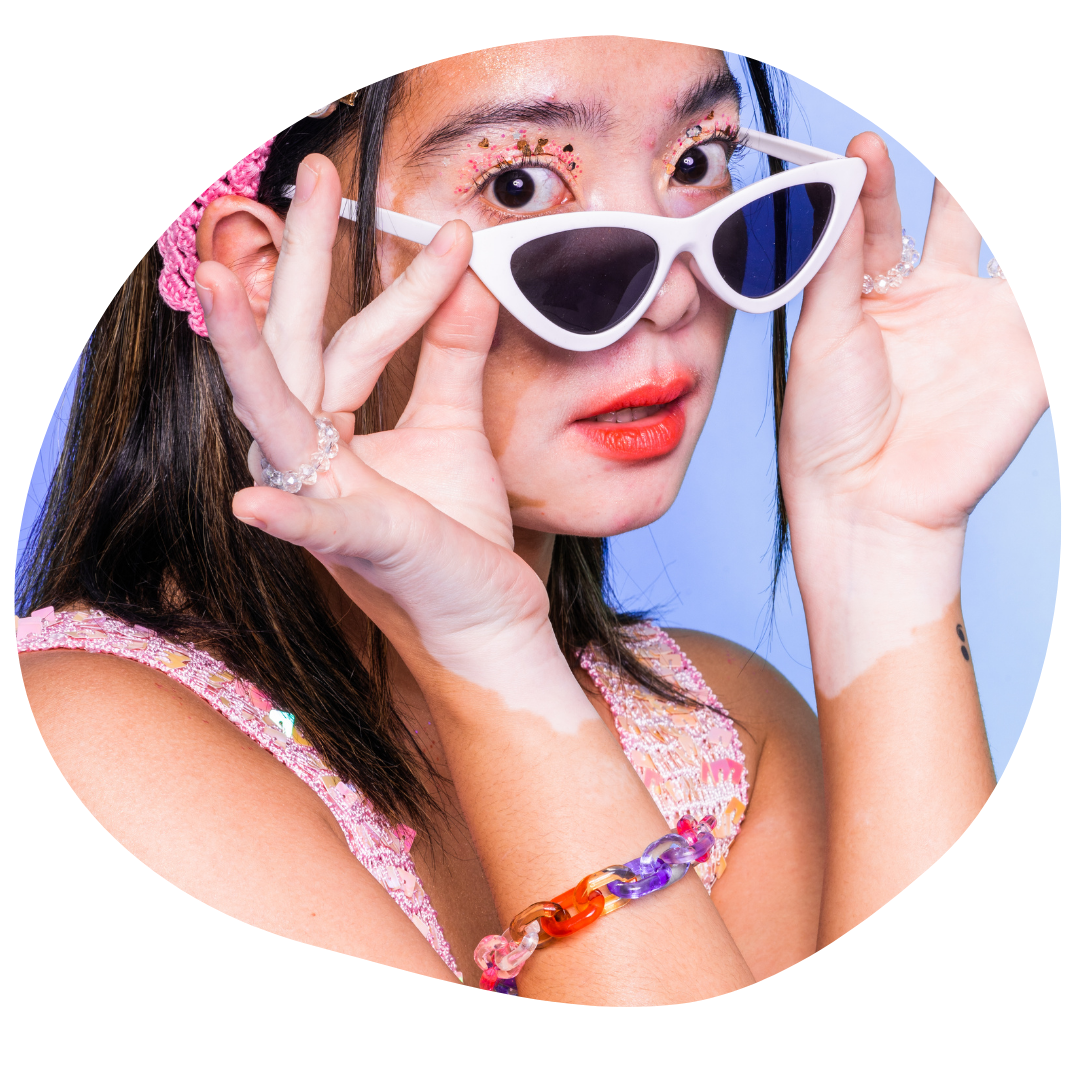 Have you been hearing news about sunscreen recalls? Is natural, mineral sunscreen on your mind now?
What is mineral Sunscreen?
The FDA has approved 16 active ingredients for use in sunscreens in America, but only 2 are generally recognized as safe and effective. These safe & effective ingredients are zinc oxide and titanium dioxide which are both minerals that sit on top of your skin to create a physical barrier against UV radiation.
Zinc Oxide is Sunny Skin's chosen active as it not only protects the skin with broad spectrum UVA & UVB protection but additionally has been found to have natural antiseptic and antibacterial properties. These healing properties are the reason why Zinc oxide is often a main ingredient in first aid and diaper rash creams. When it comes to inflamed skin conditions like Eczema, Acne & Rosacea, a zinc oxide based sunscreen is your best option.  
Titanium Dioxide has some brilliant UV filtering capabilities however it is better at UVB protection but less effective at UVA protection. Unlike Zinc oxide it will not provide broad spectrum protection.
Is a mineral sunscreen better than chemical?
When it comes to protecting your skin from UV radiation both chemical and mineral sunscreens will do the job as per the recommendations on the bottle. You are in safe hands there.
The issue is that chemical uv filters can be a little irritating, they can be less photostable & in 2019 the FDA raised some alarms finding some commonly used chemical filters were found to penetrate & enter the bloodstream for days & even weeks after 1 application.
The Sunny Skin heart & soul is healthier skincare options to make your skin happier so you will only ever see mineral sunscreen formulations produced by us.
What is important when choosing the best sunscreen?
With Australians experiencing the highest incidence of skin cancer in the world, Australian cosmetic chemists have become world class at formulating sunscreens under the world's toughest guidelines of the TGA. The TGA is the governing body known as the Therapeutic Goods Administration, they are responsible for approving stable formulae that actually work.
That being said because of the tough guidelines Australian Sunscreens are among the most trust worthy & best performing in the world.
Anything above an SPF30 – SPF50. Sunny Skin SPF50 contain 23% zinc oxide.
Broad spectrum protection
Water resistant
How much sunscreen do you actually need?
When it comes to the face about 1 teaspoon from the forehead to the decolletage and the body require approximately 2-3 table spoons.
How to apply a mineral sunscreen?
Sunny Skin first recommends warming the product on your fingertips & working it onto your skin. Apply generously and evenly as the last step in your skincare routine on top of serum & moisturiser as needed from forehead to décolletage, before makeup
This process is in contrast to a chemical sunscreen which should be applied to clean bare skin, under your serum & moisturiser and at least 20 minutes before sun exposure. The reason for this is because the chemical UV filter must absorb into the epidermal layers. If serums & moisturisers are applied before they may create a barrier that may interrupt the absorption and interfere with optimal protection.