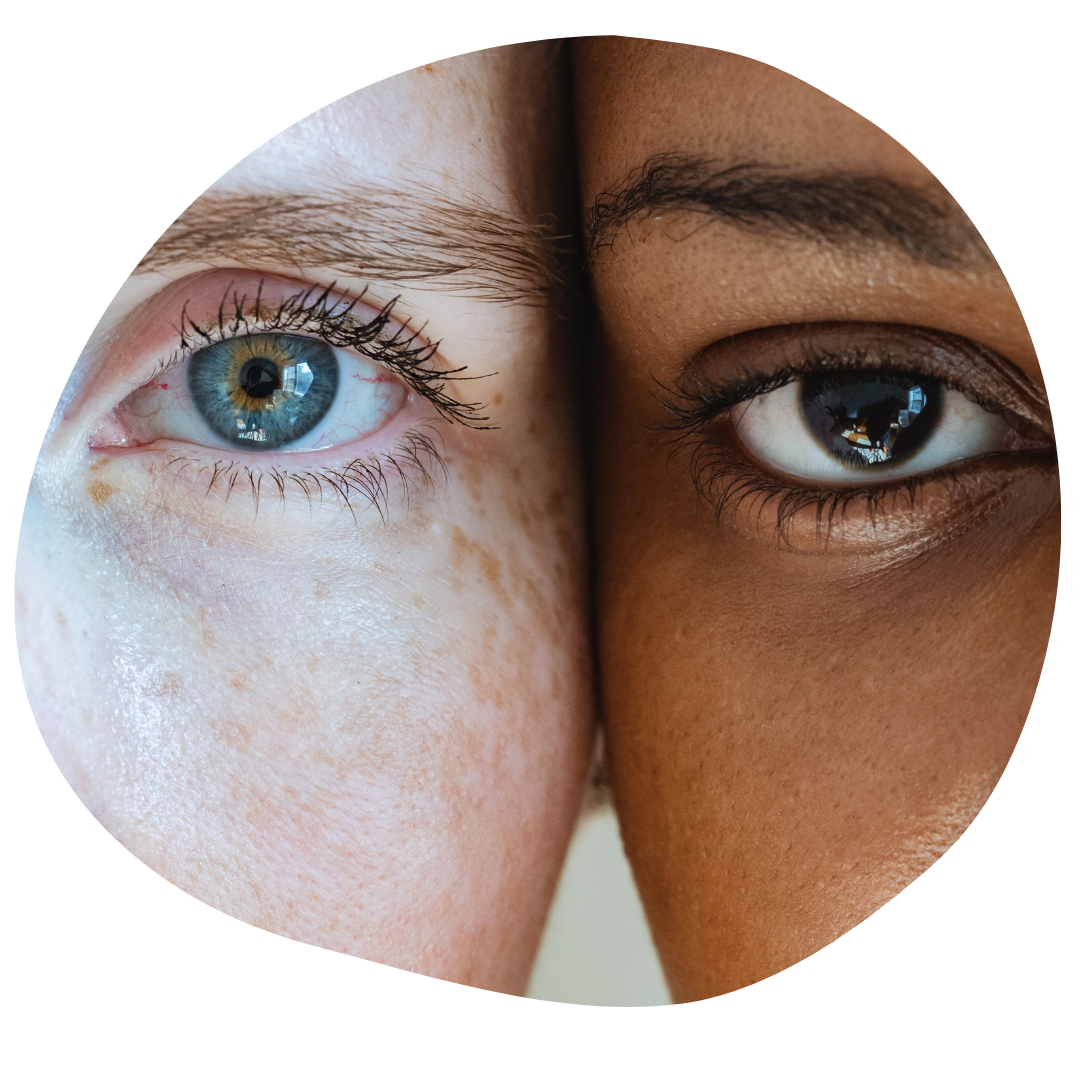 Sunscreen that Doesn't Burn your Eyes
Sunscreen that doesn't burn your eyes? Do you think these two words belong in the same sentence? If you've ever put a sunscreen on that contains zinc oxide or titanium dioxide, then you know what I mean. If you haven't, then let me explain—
Why Do Some Sunscreens Burn your Eyes
There are many reasons a sunscreen could cause eye irritation.
Volatiles evaporate easily and are often used to lighten a sunscreens fragrance or texture. These can be highly irritating, especially as they normally result in a thick water-like sunscreen that seeps into the eye very easily.
Many preservatives are also prone cause irritation, as well as additives. Many products add in ingredients to improve product texture or appearance, but they don't actually benefit the skin. Instead the look nice whilst causing irritation. Sunscreen gels or sprays for example are more likely to contain alcohol as an additive, which is known to cause eye discomfort.  Fragrances, chemical or botanical can also cause irritation.
How to find an SPF that won't sting
As such, you should look for mineral (physical) sunscreens. But if you're still finding your eyes stinging after switching to a mineral SPF, then you just have to try a few different products so you can eliminate other factors and pin point the cause of your reaction. Some mineral sunscreens are marketed as mineral whilst they also chemical filters as well. So just ensure the active ingredient is either zinc oxide, and/or titanium dioxide. As mineral formulas can still contain a range of irritants, it's best to trial a mineral sunscreen made for sensitive skin. 
Many 100% mineral formulas are known for having a bad texture, but Super Sun SPF50 uses an incredible 100% mineral formula that melts effortlessly into your skin without leaving a white cast. It's also formulated for all skin types, even the most sensitive, and does not cause irritation.
Skin Specialist Recommended Sunscreens that Won't Sting your Eyes
1. Super Sun SPF50 Anti-oxidant Rich Moisturiser - Sunny Skin
100% mineral formulation and sweat resistance allows you to not even think about your eyes while wearing it.
$49
2. Anthelios SPF50 Gentle Lotion Mineral Face Sunscreen - La Roche Posay
Another exclusively mineral active sunscreen. It's also oil-free and with a soft finish that compliments any occasion.
$40.58
3. Hawaiian Natural Zinc Sunscreen SPF50 - Kokua Sun Care
This sunscreen uses zinc oxide for sun protection that won't cause stinging. It's packed with nutrients and has no white cast.
$40
4.  Sunscreen Stick SPF 30 - CeraVe
Another mineral sunscreen that provides UVA/UVB protection whilst being non-irritating, water- resistant and fragrance free.
$13.52
5. Kids Zinc Oxide Mineral Sunscreen SPF50 - Aveeno
100% naturally sourced zinc oxide is used to guarantee no sting. It's sweat resistant, fragrance free, paraben free and extremely gentle on the skin.
$16.63