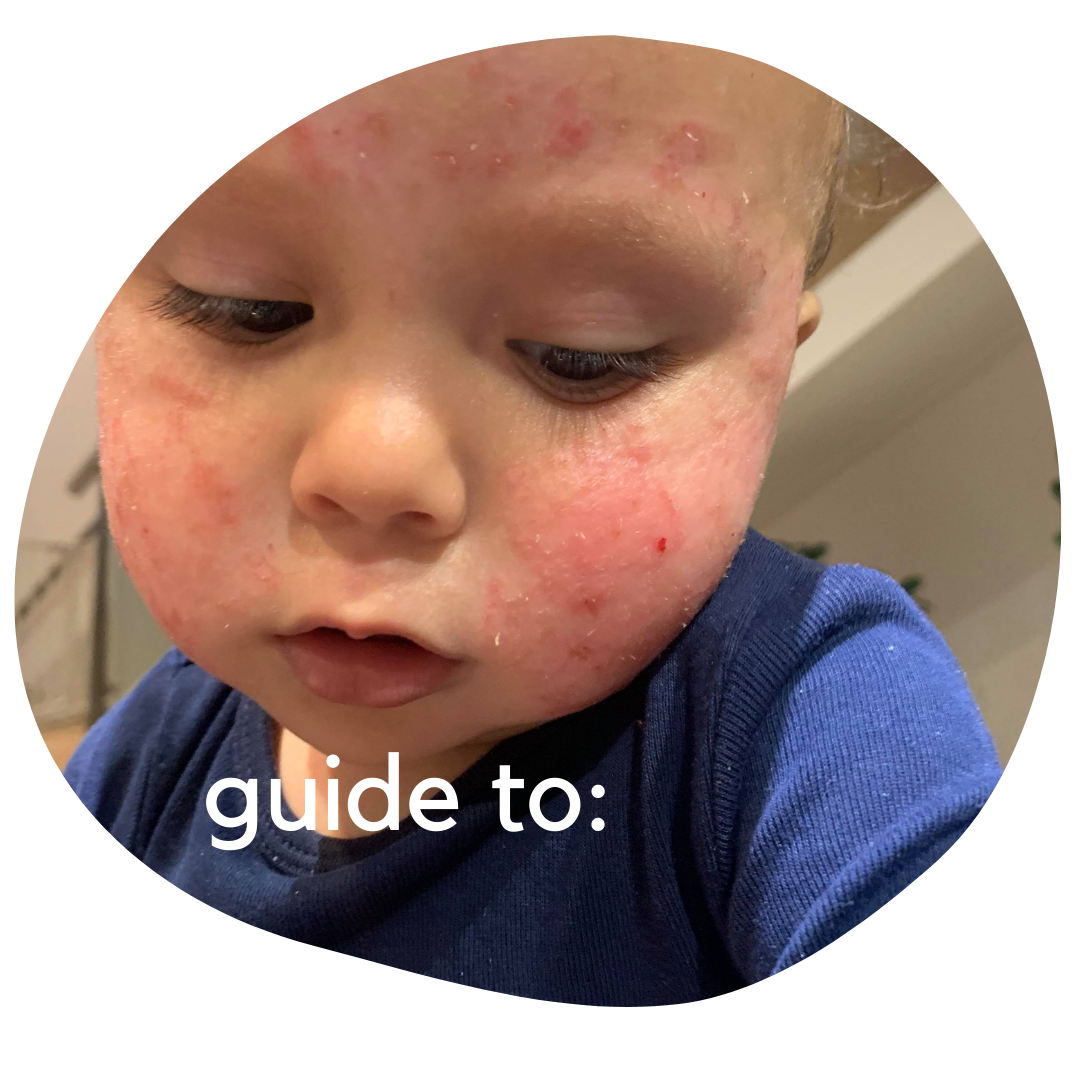 Sunscreen for Eczema skin conditions
 Is your sunscreen eczema safe?
When my son was 6 months old he began to experience chronic recurrent eczema on his sweet chubby little cheeks & ankles. It got to the point where my husband Brad & I would have to change the sheets daily because during the night James would scratch his eczema and would weep all over the sheets.
We couldnt go anywhere without people asking "whats wrong with his face" "have you tried changing your laundry detergent" "oh poor baby", this one time an old lady we met at officeworks even followed us home with a "miracle oil" and an application form to sign up to her direct sales network. So you get the point, we would do or spend anything at this point to help our sweet, happy baby boy
Here are 3 photos of before, when it first started to appear & at its peak respectively. 2020 was an interesting year. 
We first went the medical route with medicated topical creams however we found that while they provided some short term relief, the eczema started to become really angry looking and the skin barrier was even more compromised than before. Here we started to look at our whole family lifestyle, reducing toxic load, reducing plastic bottle use, gluten free, dairy free, trial and error of every cream, probiotics, prebiotics, zinc, I was even taking breastfeeding probiotics. 
It was around this time that we were going through this eczema journey at home with our son that we began working on Sunny Skin. While I was already all in on the clean cosmetics movement, going through this experience at home made it personal. I wanted Super Sun SPF50 to be something that I wouldn't be afraid to put on my son, so I left out all potential irritants like chemical UV filters, fragrance, parabens & preservatives. Each ingredient that has gone into Super Sun SPF50 was chosen because together they support the skins barrier & help to protect & repair skin that may also be compromised. 
Today our son, now a happy toddler with cheeks I can squeeze and kiss, without worrying about hurting his eczema. He still has some very acute flare ups every now and then but we haven't had anyone follow us home from officeworks. 
If you have a similar story or any lifestyle changes that have helped you or a family member with eczema, please share below in the comments. 
With Love, 
Danielle 
Co Founder of Sunny Skin