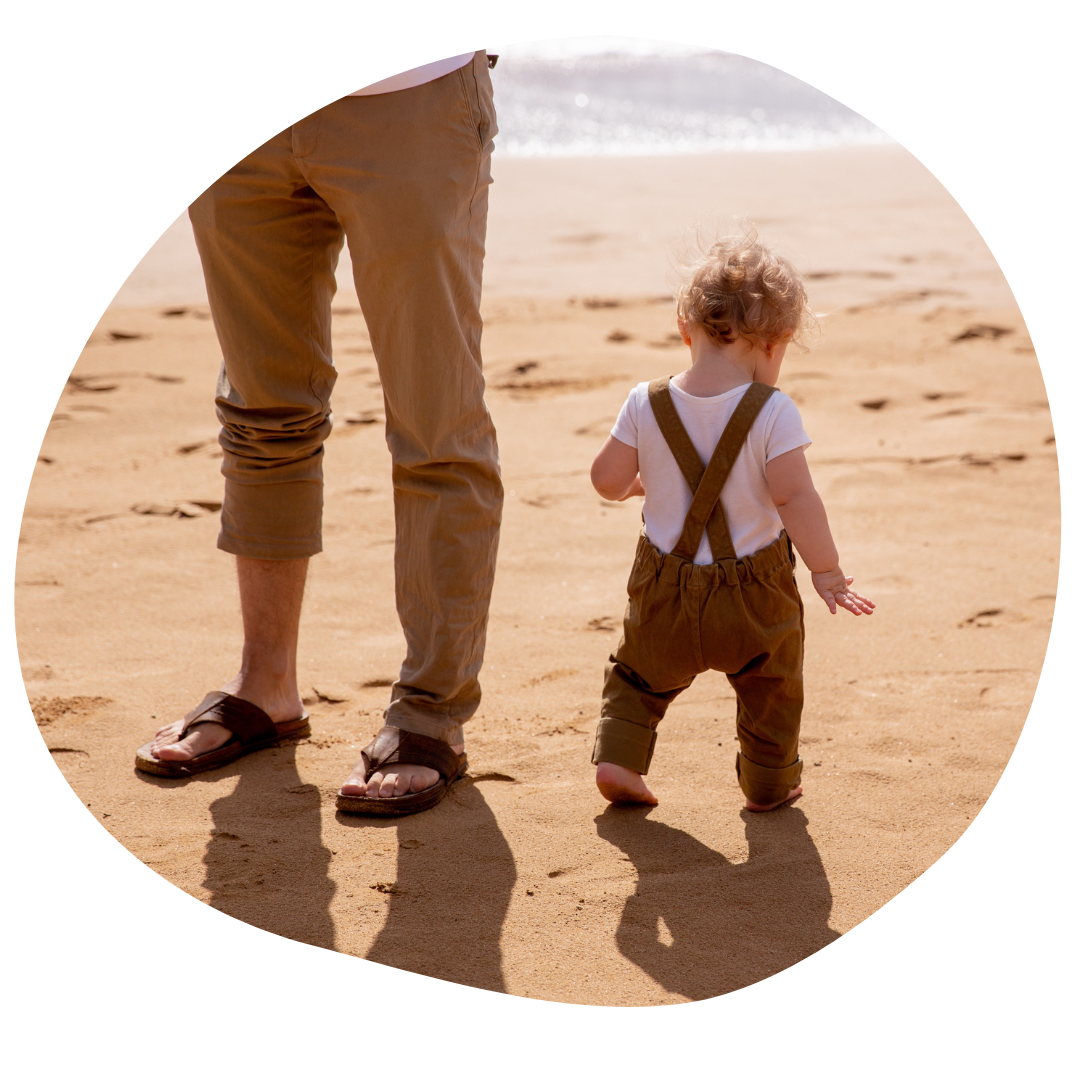 A Checklist for Beach Trips with the Kids
If you're planning a beach day with your breastfeeding infant🤱, we know the sunscreen you choose is important.
@healthytravelblog created a list of tips to make your beach vacation easy, and recommends using Sunny Skin to keep you and your baby safe this summer.☀️

Sun protection
"Sun safety is the most important thing to consider for an infant beach vacation. Babies up to six months of age shouldn't wear sunscreen. This means they shouldn't spend any time in direct sunlight, according to the FDA and the American Academy of Pediatrics. Luckily, there are plenty of great UPF swimsuits available for infants that keep your baby's skin covered and protected while also keeping them cool."
Keep cool
"Keep an eye out for signs of overheating like a rapid heartbeat or red skin (particularly on the ears) and a sweaty neck. To avoid overheating, keep baby in the shade of an umbrella or consider bringing a small tent with you to the beach if you want to spend the day there. A portable fan is handy for keeping baby cooled off and helping them nap. When transporting your infant to and from the car, choose a baby carrier that allows for optimal airflow, especially if it's a bit of a trek."
Know the ocean
"Can you bring your infant into the ocean with you? Pediatricians generally recommend waiting until babies are 6 months old to bring them into the water with you. There are a few reasons why. Infants (especially those under 2 months) have an immature immune system that might not be able to cope with the abundant bacteria found in the ocean."
Beware of wind 
"In addition to being cautious of the sun while at the beach, you also need to be mindful of the wind. It's windier by the coast and the harsh winds and blowing sands can be harmful to your infant's sensitive skin."
Breastfeeding
"Breastfeeding moms of infants need to take special care during a beach day as well. This includes staying extra hydrated, so be sure to have plenty of water or electrolyte beverages on hand." 
Travel Check List
View Healthy Travel's full blog here. 🌞