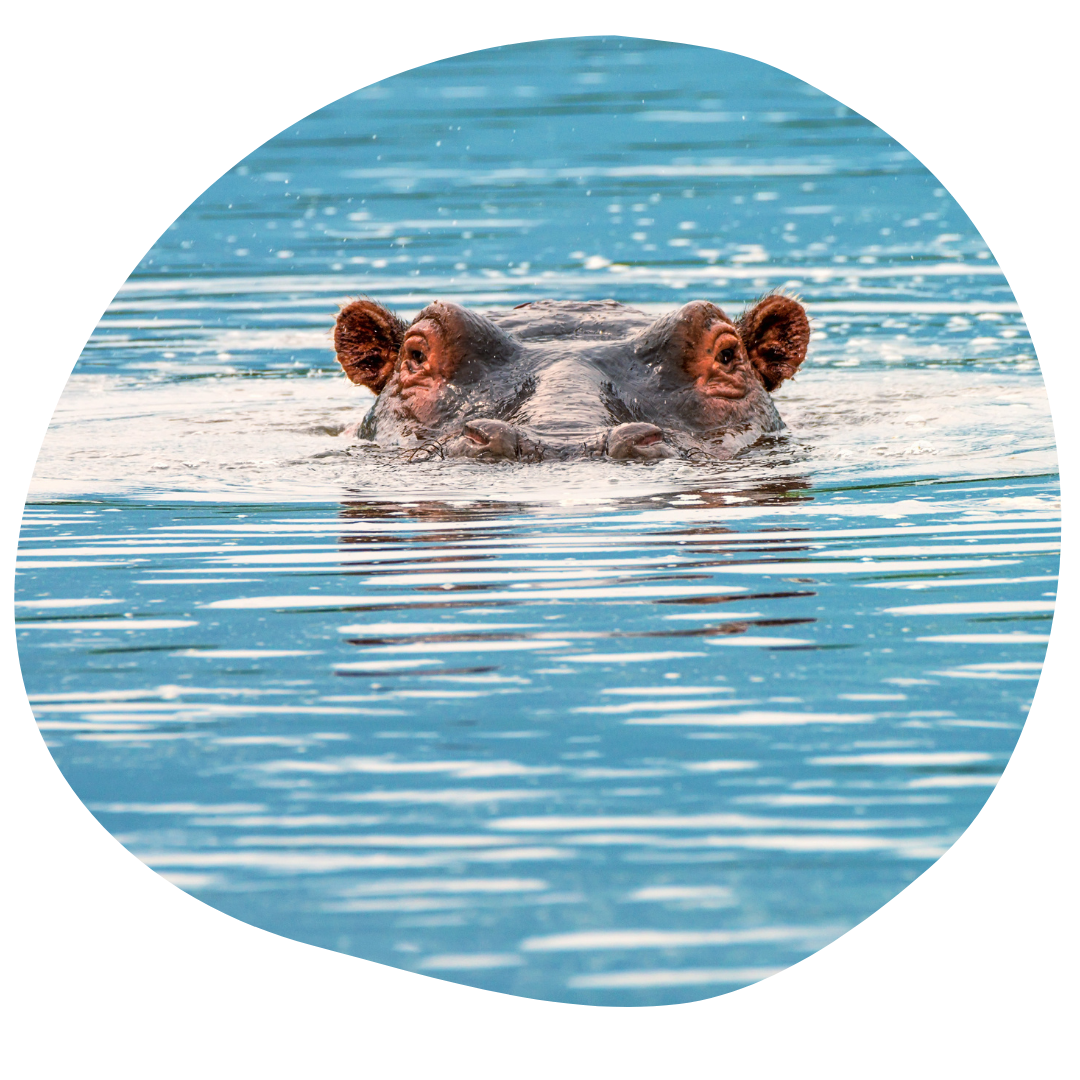 Hippo's Sweat - A Natural SPF
Did you know that hippos sweat is a naturally produced SPF? Nope, me neither. But now I do. Many people are familiar with sunscreens and how they work to protect you from the sun's harmful rays. For those who aren't so clued up, there are essentially two types of sunscreen: chemical filters and physical blockers. The former prevents the sun's harmful UV rays from hitting your skin by absorbing them, while the latter works by deflecting or scattering them. However, many things other than sunscreen can contain an SPF (Sun Protection Factor). Hippo sweat being one them.
Hippo's Sweat
A hippo's sweat actually blocks the sun's harmful UV rays whilst simultaneously fighting disease-causing microbes.
It isn't 'sweat' as we know it because the glands that are producing it are bigger and deeper than the glands that produce the sweat in other animals and humans. You can also visibly see the holes it's being excreted from.
A recent study found keepers at the Ueno Zoo, Tokyo, using gauze pads to collect hippo secretions. After being analysed, scientists identified two highly acidic compound chemicals that were responsible for the colour of hippo sweat.
They found that the red pigment stops the growth of two different types of disease causing bacteria. Some credit the rarity of hippo wound infections despite frequent and vicious male fighting to this red pigment. 
Tests further proved the ability of both pigments to absorb UV radiation. Which just like us, can cause damage, sunburn and yes, skin cancer. This characteristic allows the hippos 'sweat' to act as a sunscreen, spreading across their body like a shield.
The sweat also contained two different types of dark ring-like liquid crystalline structures: non-banded and banded. "The rings are the result of a structural periodicity that occurs on a scale comparable to the wavelengths of visible light," meaning the hippo sweat also scatters UV radiation.
Other Hippo Sweat Benefits.
Along with shielding them from UV radiation, hippo sweat has other many other benefits. 
Even after many months of storage in sealed plastic containers, the hippo sweat had no yeast growth or bacterial or fungal contamination. So ultimately, the sweat also acts as an antiseptic as well as an insect repellent. 
The non-banded liquid crystalline structures reduce the viscosity of the sweat, allowing it to spread easily over the body.
These characteristics paired with the fact it both scatters and absorbs UV radiation, makes hippo sweat the ultimate antiseptic / bug repellent / sunblock / sunscreen... but only for a hippo.
So for anyone wondering whether it would be a good sunscreen for humans, don't. It wouldn't protect us for long without reapplication and It would turn your skin a nice hippo red-orangey colour.