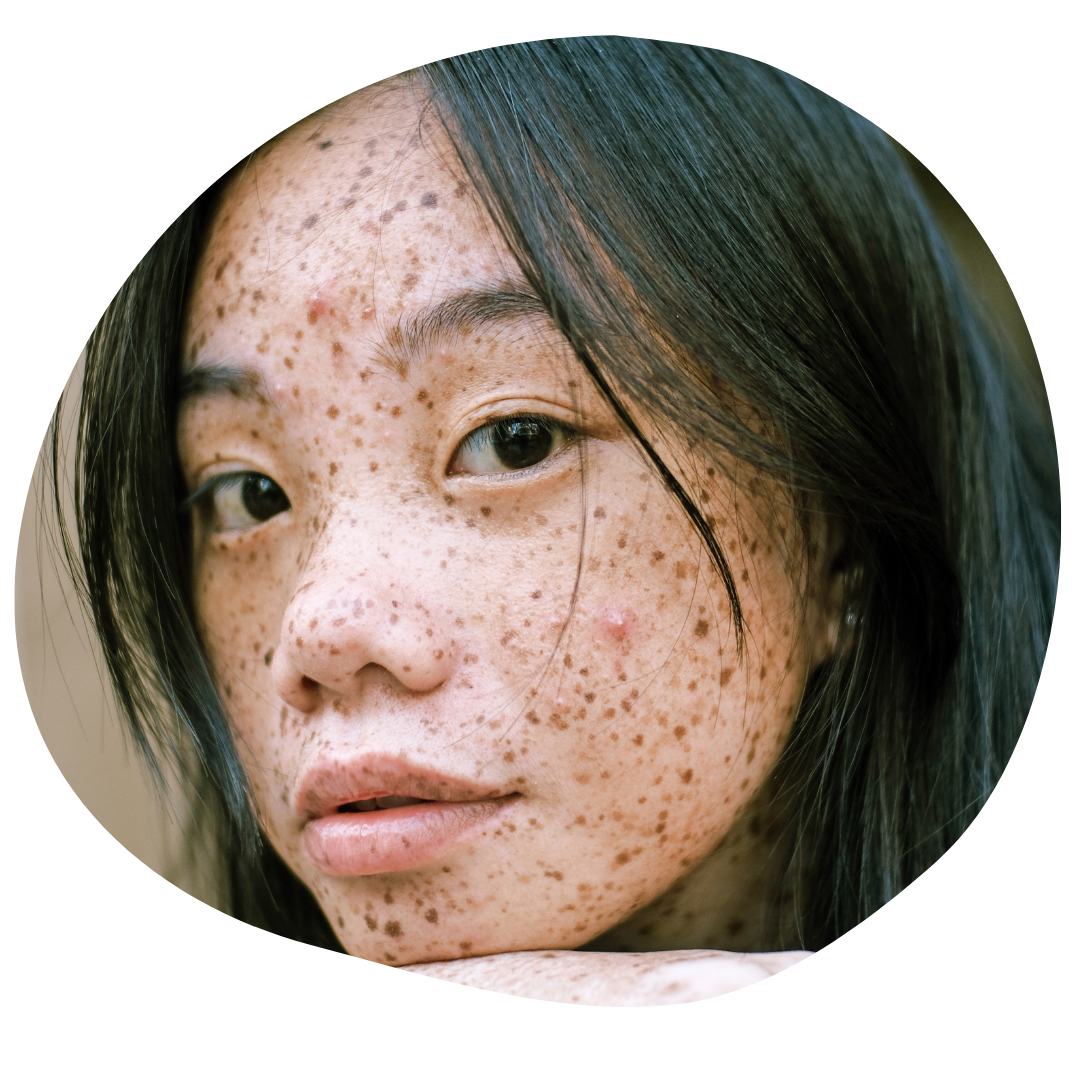 Review of the NEW Bryghtenup Pigmentation treatment
Review of NEW Bryghtenup Pigmentation treatment
As a Facialist when it comes to treating Hyperpigmentation your only option to achieve results is by putting your client through uncomfortable treatments that make them peel like a snake & seriously compromise the barrier, that is until now. Introducing Bryght from the USA, a new Hyperpigmentation treatment available in skin clinics & a version for at home use.
As someone with a half filipino & half Australian background (Dad is a freckly redhead) I have been very prone to pigment on my face since I was a little girl. Since my teens ive been using great skincare but have never seen any improvement or change with pigment until recently when I started using the Bryght home DUO kit & had 1 professional treatment so far, here are my results. 
What is Hyperpigmentation?
Firstly, it is important to take you through what it actually is. Hyperpigmentation is the process that causes skin to darken, usually it is not harmful however it can be a symptom of medical conditions.
There are several types of hyperpigmentation including:
Melasma
Lentigines (sun/age spots)
Post- Inflammatory hyperpigmentation
Ephelides (freckles)
Smokers Melanosis
Faculative (uneven skin tone that changes during life)
What are the Triggers and Activators of hyperpigmentation?
UV Radiation (Sun exposure)
Genetics
Trauma / Heat
How to treat Hyperpigmenation?
While the Bryght Pigmentation treatment is successful with all types of pigmentation & darkened areas on the face & body, with my skin we will be treating Lentigines (Sun spots) & Ephiledes (Freckles) of the face.
How does the Bryght pigmentation system work?
I simply added the Bryght Prep Cleanser & Bryght treat gel to my regular skincare routine this is what my mornings & nights looked like
AM Morning Skincare Routine
Bryght Prep Cleanser
Sunny Skin Antioxidant Serum (coming soon)
Bryght Treat Gel 
Drunk Elephant De Bronzi (from Mecca) 
Hourglass Illusion Skin tint (from Mecca) 
PM Night time Skincare Routine
Bryght Prep Cleanser (double cleanse)
Bryght Treat Gel
Sometimes

 

MSKIN PRO Illuminating Sleep oil

 

if feeling lipid dry
Sunny Skin Sleep Therapy Mask (coming soon) 
Skincare Routine Takeaways
In addition to the Bryght system I also use a great quality Vitamin C in the morning & Vitamin A in the evening while also protecting my skin with the Sunny Skin Super Sun SPF50.
Results from Week 3 of my Pigmentation journey
As you can see there have been big changes in the pigment on my face. Very happy and impressed so far. At this stage of my journey I have not experienced any dryness, sensitivity or irritation.
Week 5 of my pigmentation journey
The consistency of AM & PM use of the Bryght DUO kit is really working wonders and I am yet to experience any dryness, irritation or sensitivity.
Week 6 of my pigmentation Journey
After 5 weeks of using the Bryght at home treatment, I had 1 session of the professional skin lightening treatment and wow! Look at my nose, Ephiledes (freckles) that I've had forever are seriously faded. Im shook!
During the treatment I did not feel any tingle or warmth, it was quite a pleasant treatment. Nice and quick about 20 minutes.
Within a few days post treatment my skin began to experience some dryness & flakeiness in some areas. So, I added the MSKIN PRO Ceramide Cloud crème to provide the extra ceramide support as well as the MSKIN PRO Illuminating Sleep oil.
Im genuinely shocked at the results and how much pain, uncomfortableness & peeling I DID NOT have to go through to achieve this level of result in just 6 weeks… with PIGMENT. As a Facialist I feel personally attacked at how hard pigment is to shift….. until now, with the NEW Bryght pigmentation system.