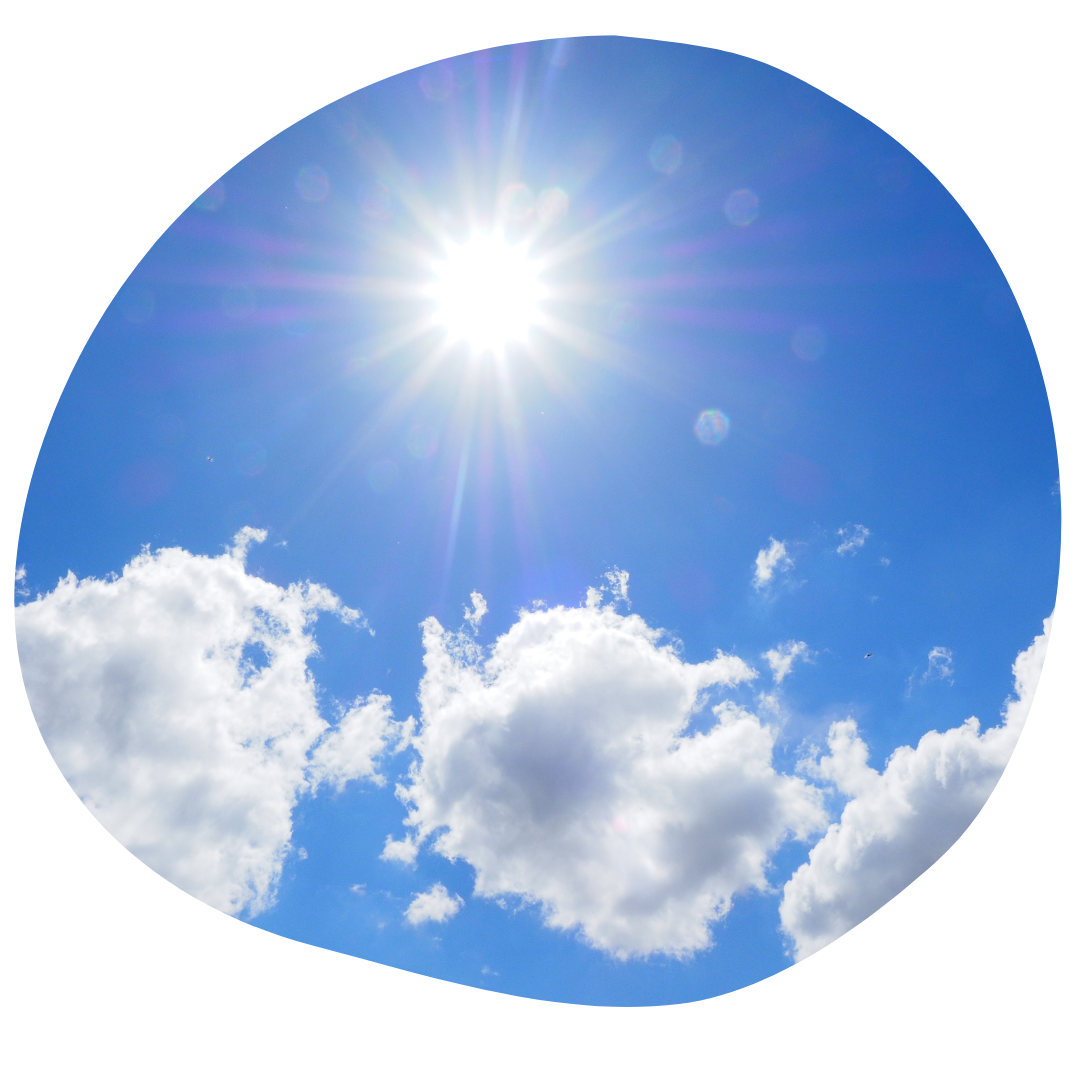 We have major concerns with the absorption of some Chemical UV Sunscreens
We delve into the latest findings regarding UV Sunscreen and what that means for different groups of people's skin care routines.
Do you know what's in your bottle of sunscreen? Chances are, there might be a few harmful chemicals lurking inside that soothing SPF lotion.
In fact, harmful additives have become a significant problem for sunscreen products, prompting massive recalls. Because protecting your skin is crucial to staying healthy, it's essential to choose a safe UV sunscreen.
But which chemicals should you avoid, and which sunscreens are safe? Let's find out!
What Is Chemical UV Sunscreen?
Most sunscreens available at your local grocery store, drug store, or department store are chemical UV sunscreens. This means that they contain chemicals that can either absorb or block UV radiation.
Ultraviolet (UV) radiation is essentially invisible to the naked eye. It's a type of light emitted by the sun. However, its effects are noticeable, especially after a long day spent outdoors in the bright sunshine.
That's because UV rays cause our skin to darken. It's what's responsible for giving your skin a tanned appearance. But, unfortunately, this type of light can also cause skin cancer.
Sunscreen's primary purpose is to protect the user's skin from this harmful radiation. As such, most contain chemical UV filters to block radiation and keep skin tissue healthy and unharmed.
But these chemicals aren't quite as helpful as they initially seem.
Chemical UV Filters
There are quite a few substances that can absorb or block UV radiation. And while some of these filters are organic and non-toxic, others are not.
Some of the most common chemical UV filters include:
2-Hydroxy-4-methoxybenzophenone (2H4MBP)
Ethylhexyl methoxycinnamate (EHMC)
Octylsalicylate (OSAL)
Avobenzone
Testing regarding the safety and non-toxic nature of these chemicals is ongoing. However, this lack of information doesn't mean manufacturers won't continue adding them to sunscreen products.
That said, the available information on chemical UV filter agents is troubling. For example, many of these compounds are absorbed by the skin.
They then sink into the skin tissue, affecting blood vessels and entering the bloodstream. From this point, the chemicals are spread throughout the body via the circulatory system.
Depending on the precise agent, this absorption and spread can have long-lasting consequences. Some agents, such as oxybenzone, can interfere with hormone receptors in the brain.
Sunscreen Recall Events
Over the last several decades, there have been multiple recalls on sunscreen products. Unfortunately, there have also been quite a few worrying incidents that have caught the public eye. 
For example, in 2017, Rebecca Cannon applied Banana Boat sunscreen spray to her young child's face. This quickly led to a bad reaction and significant skin burns. Sadly, this was not the only report of such a reaction.
In 2021, many of the most popular sunscreen brands also experienced significant backlash after carcinogens were discovered in their products.
The most notorious of these agents was a carcinogen called benzene.
Consequently, several types of sunscreen are no longer safe for public use. However, unscrupulous stores may continue to sell these products, making it challenging for consumers to choose a safe sunscreen.
List of Bad Sunscreens
Avoiding chemical UV sunscreens can be challenging. Sadly, nearly all sunscreen found throughout the US is chock-full of chemical additives and potentially problematic ingredients. 
Still, there are several sunscreen brands and products that are notably dangerous. Avoiding these products is an excellent way to keep your skin and body safe from toxic agents.
Some of the worst sunscreens include: 
Banana Boat Simply Protect Kids Sunscreen Spray
Coppertone Pure & Simple SPF 50 Spray
Coppertone Sport Mineral SPF 50 Spray
Travel-Size Coppertone Sport Spray SPF 50
Aveeno Baby Continuous Protection Sensitive Skin Sunscreen Lotion
CVS Health Sport Clear Spray Sunscreen SPF 100+
Neutrogena Beach Defense Oil-Free Body Sunscreen Spray
Sun Bum Oxy Free Zinc Oxide Sunscreen Lotion
Walgreens Sport Lotion Sunscreen
Essentially, any Banana Boat, Coppertone, Aveeno, or Neutrogena product with SPF protection could be dangerous. And remember, this is only a brief list.
All told, there are thousands of sunscreens available. Most still contain potentially harmful ingredients and chemicals.
So, before you buy a new bottle of sunscreen, consider a natural alternative to these chemical-laden products. 
Natural Alternatives To Consider
Is it time to toss out your old sunscreen? If it's full of chemicals, especially benzene, the answer is yes. But this begs the question: What can you use to protect your skin?
There are two natural UV filter agents that do an excellent job of blocking UV radiation:
Zinc Oxide
Titanium Oxide
Let's take a few moments to discuss these mineral sunscreen agents. That way, you choose an option that works best for you!
Zinc Oxide
Zinc oxide is a natural compound that's safe to use on nearly any skin type. It's even approved for use on sensitive infant skin!
Even better, zinc oxide can block an enormous amount of radiation. Overall, it's the most effective type of mineral UV filter. It's also a common ingredient found in the best sunscreens.
Super Sun SPF50 is a wonderful example of a mineral-based sunscreen. It utilizes sun-blocking zinc oxide to keep your skin safe from UV damage. It's also rich with natural plant oils for superior moisturizing. 
Titanium Oxide
Titanium oxide is another mineral that can block UV radiation. It's similar to zinc oxide in many ways, though it tends to be slightly less effective. As such, this mineral is best used as a general everyday SPF product.
While you might not want to lather up with titanium oxide before hitting the beach, it could be an appropriate choice for your morning moisturizing routine. 
Choose a Safe Sunscreen
UV sunscreens were once regarded as the best way to protect your skin from UV light and radiation. But many UV sunscreen products contain harmful ingredients that can increase your risk of developing cancer.
To ensure that your skin is safely protected, you may want to switch to a natural alternative. Skin products that contain zinc oxide and titanium oxide tend to be some of the safest and most effective options.
Are you looking for the best and safest sunscreen products? If so, please contact us today for more information!